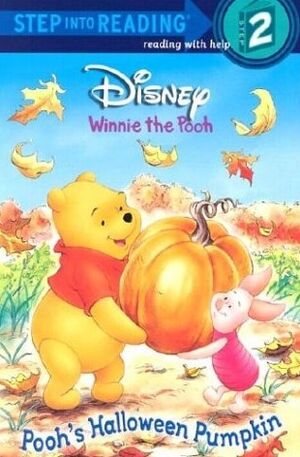 Pooh's Halloween Pumpkin is a fall/Halloween themed book written by Isabel Gaines and illustrated by Josie Yee, published in 2003, ISBN 0-7364-2160-2. It is part of the Step Into Reading series, Level 2: Reading with Help, and the story is presented in simple declarative sentences.
The plot focuses around Pooh, who plants a pumpkin seed, hoping to grow a pumpkin. Rabbit tells him that it is very hard work and Owl thinks that maybe he is growing a cucumber. Pooh perseveres and, in the end, the pumpkin is made into a jack-o'-lantern.
Characters
Ad blocker interference detected!
Wikia is a free-to-use site that makes money from advertising. We have a modified experience for viewers using ad blockers

Wikia is not accessible if you've made further modifications. Remove the custom ad blocker rule(s) and the page will load as expected.