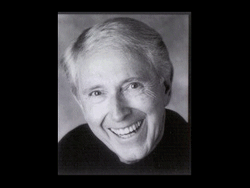 Ken Sansom
(April 2,
1927
- October 8, 2012) was the third actor who voiced
Rabbit
in almost all
Winnie-the-Pooh
Disney productions starting with
The New Adventures of Winnie the Pooh
when he replaced
Junius Matthews
(died
1978
) and
Will Ryan
. The only recent Winnie-the-Pooh Disney production in which he did not voice
Rabbit
was
Winnie the Pooh
. He passed away on October 8, 2012, from complications from a stroke at the age of 85. He played Judge of
Sorry, Wrong Slusher
.
Ad blocker interference detected!
Wikia is a free-to-use site that makes money from advertising. We have a modified experience for viewers using ad blockers

Wikia is not accessible if you've made further modifications. Remove the custom ad blocker rule(s) and the page will load as expected.