Christopher Robin's Mom, sometimes known as Mrs. Robin or Dorothy "Daphnie" Milne (née De Sélincourt) in real life, appeared in stories from The New Adventures of Winnie the Pooh and also was seen in The Book of Pooh. This character is rarely seen, as her face is usually never shown, so little is known about her personality. She seems, however, to be a typical mother—concerned about the welfare of her son and giving good motherly advice, but also sometimes fretting about things like him not cleaning his room.
In
The New Adventures of Winnie the Pooh
, she was voiced by
Patricia Parris
. In
The Book of Pooh
, she was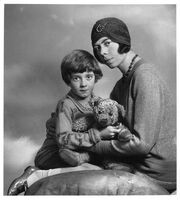 heard during the opening song "
Everyone Knows He's Winnie the Pooh
," telling
Christopher Robin
that it's time for school. She was also seen in a number of interstitial segments in the
Stories from the Heart
DVD release and was portrayed by
Vicki Kenderes-Eibner
. She was always shown from the neck down.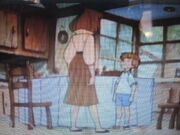 Gallery
Ad blocker interference detected!
Wikia is a free-to-use site that makes money from advertising. We have a modified experience for viewers using ad blockers

Wikia is not accessible if you've made further modifications. Remove the custom ad blocker rule(s) and the page will load as expected.