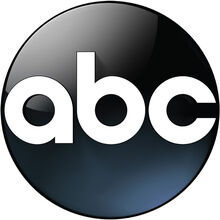 The American Broadcasting Company (ABC) is one of the four major television networks in the United States (the other 3 are CBS, NBC and Fox). It was established in 1943 as a radio broadcaster, and went into television in 1948. It was acquired by The Walt Disney Company in 1996. As of 2008, it is the most-watched television network in the United States.
The New Adventures of Winnie the Pooh originally aired on ABC's Saturday Morning lineup from season two up until its conclusion in 1991, and continued to air in reruns until 1993. Following a three year hiatus, the series returned in reruns to ABC following Disney's purchase of the network and the rebrand of ABC's Saturday Morning lineup to Disney's One Saturday Morning, where it aired in reruns until the block's demise in 2002.
Several Winnie the Pooh related films have aired on ABC, most notably The Tigger Movie.
Ad blocker interference detected!
Wikia is a free-to-use site that makes money from advertising. We have a modified experience for viewers using ad blockers

Wikia is not accessible if you've made further modifications. Remove the custom ad blocker rule(s) and the page will load as expected.